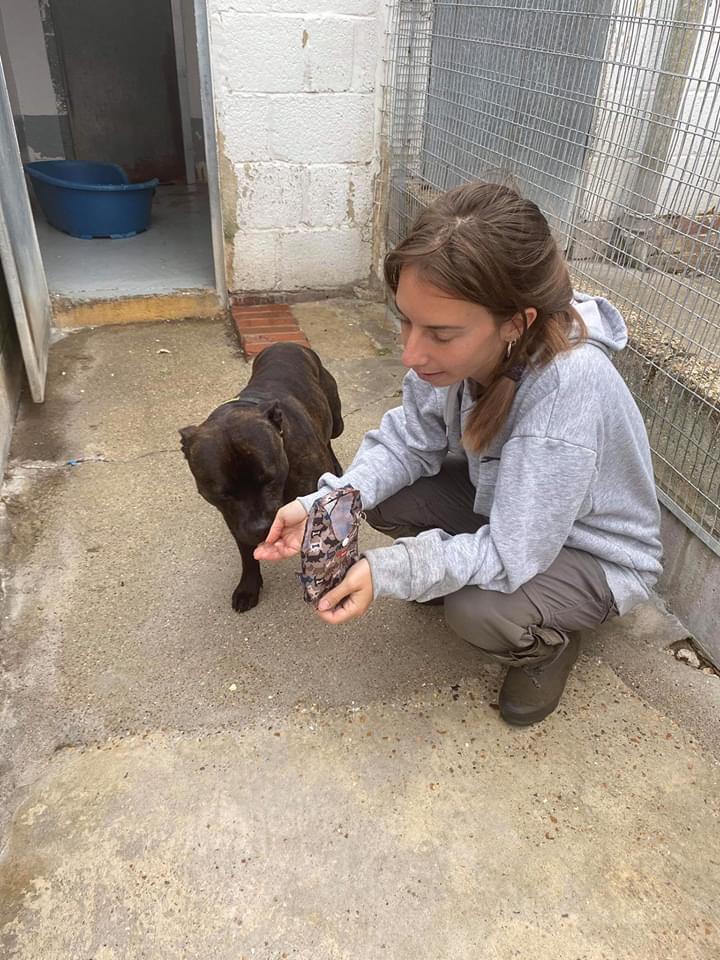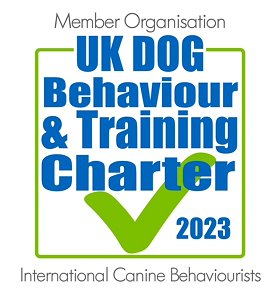 Bsc Biological Sciences Certified Canine Behaviourist and Trauma-Informed Pet Professional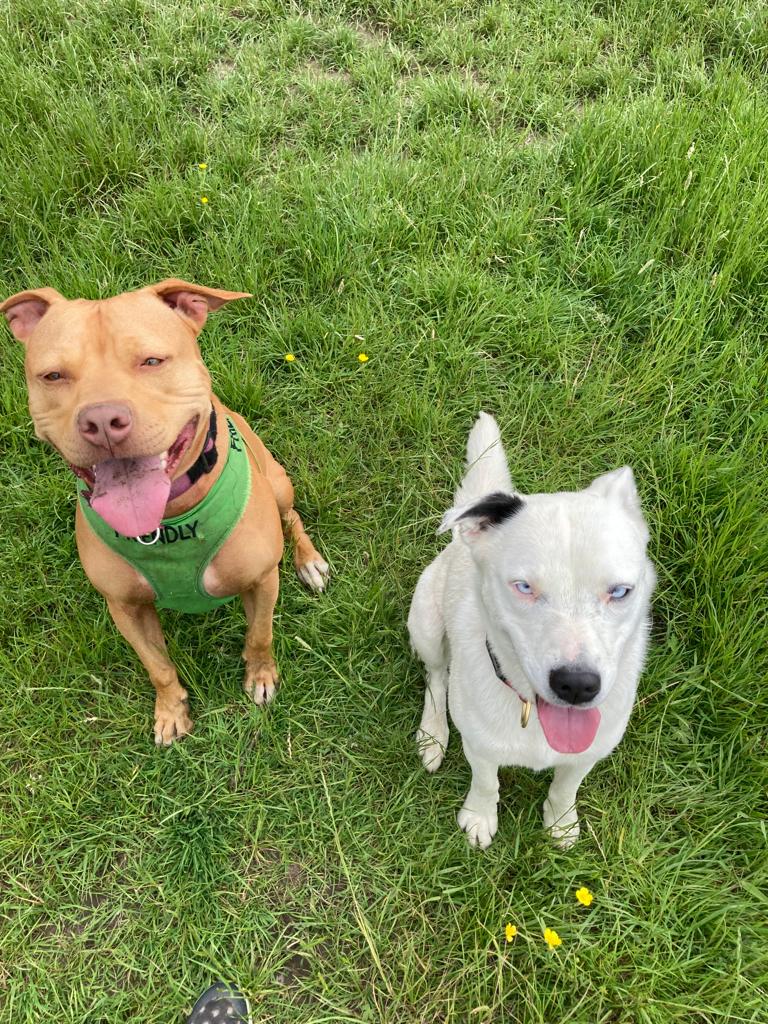 PROCEDURES & METHODS
As a behaviourist with a biological background I am committed to supporting science-based and ethologically-comprehensive methods to behavioural management. I feel passionately about promoting exceptional welfare standards.
So, what does this mean? – It means I do not use or promote tools such as prong collars, spray collars, electric collars or any other adverse tools. I also work using methods which support the hierarchy of dogs needs.
This means we will look at the whole dog in order to reach the highest possible level of emotional safety. From a neuroscience perspective, this means your dog will be set up to learn and therefore become more obedient and easier to manage.
I also do not support methods which will cause anatomical damage to your dog's body, such as: weighted jackets or slip leads for training uses. Dog's can get the same aches, pains and issues we do. But if a dog is in pain, you see problem behaviours. Rather than masking issues with excessive training, I will help you to investigate the reasons behind the problem behaviours and build nice functional training cues once other issues are under control.
I offer 'puppy inductions' which aim to set you up with the tools to understand dog behaviour throughout their life, their individual personalities and bespoke methods in how to build a happy and confident companion.
Pre-puppy set up training is also available and advice on appropriate breeds, ages and backgrounds for your individual lifestyle.
My other profession and passion is supporting children with SEND. Being neurodivergent myself, I understand the tweaks and management you might need to support the SEND child-dog dynamic. I am also able to design appropriate management plans suitable to both your canine companion and adults with various levels of learning differences. This is an inclusive space so please get in touch if you fit this niche.
I personally do not support the implementation of behavioural euthanasia. I believe where possible, for professionals of different modalities to work together and find a cause and solution to behavioural issues.
Having worked in non-destruct rescue for over a decade, I have been guided by some of the most incredible dogs and humans to whom I can credit a lot of my skills. I believe that you can very much teach an 'old dog new tricks', in fact it can be easier than puppy training at times! I also understand how to treat the effects of trauma on the brain and build skills to help your dog live a joyful and contented life with you.
Supporting SEND caregivers
Pain is a big factor in problem behaviour and diagnosing such can be really hard. I am well versed in behavioural medicine sign of pain and how they effect behaviour. Working with your vets and other professionals we will get to the bottom of any issues together.
What fun… maybe too much fun or perhaps just sheer anxiety? whatever your dog's high-arousal output behaviour is we will work on draining those stress hormones and chilling your dog out. The best bit is, you won't need to go running with them every day, in fact you may end up walking them a lot less. It all depends on the individual situation.
Reactivity or aggression is a sign of emotional unsafety and the release of all sorts of high arousal causing stress hormones. Through teaching your dog skills in avoidance rather than confrontation or distinguishing between frustration and fear; we will work of your dog's reactivity together.
Every canine professional has their chosen breed group, mine is bull breeds. Being 5'1 I may not seem like your likely bull breed enthusiast but I am. Perhaps more interestingly I do not implement any heavy handed techniques or strategies with with bull breeds large and small. There are differences in resilience between different types of bull breeds and it is important to recognise these when carrying out training or putting in place management techniques. With me you won't play lots of tug of war games, be told to be the alpha or any other common techniques used to 'treat' behavioural issues in these beautifully sensitive dogs. Instead we will treat the anxiety and/or potential gut issues which are causing the constant grabbing of sleeves and floating fabric. We will manage your dog's big emotions around other dogs or people. All using safe and ethical techniques to ensure you get the best out of your happy and secure Bully.
This one is work, but it's doable. We will look at schedules which work for you and appropriate management techniques including potential courses to enrol on with your working breed.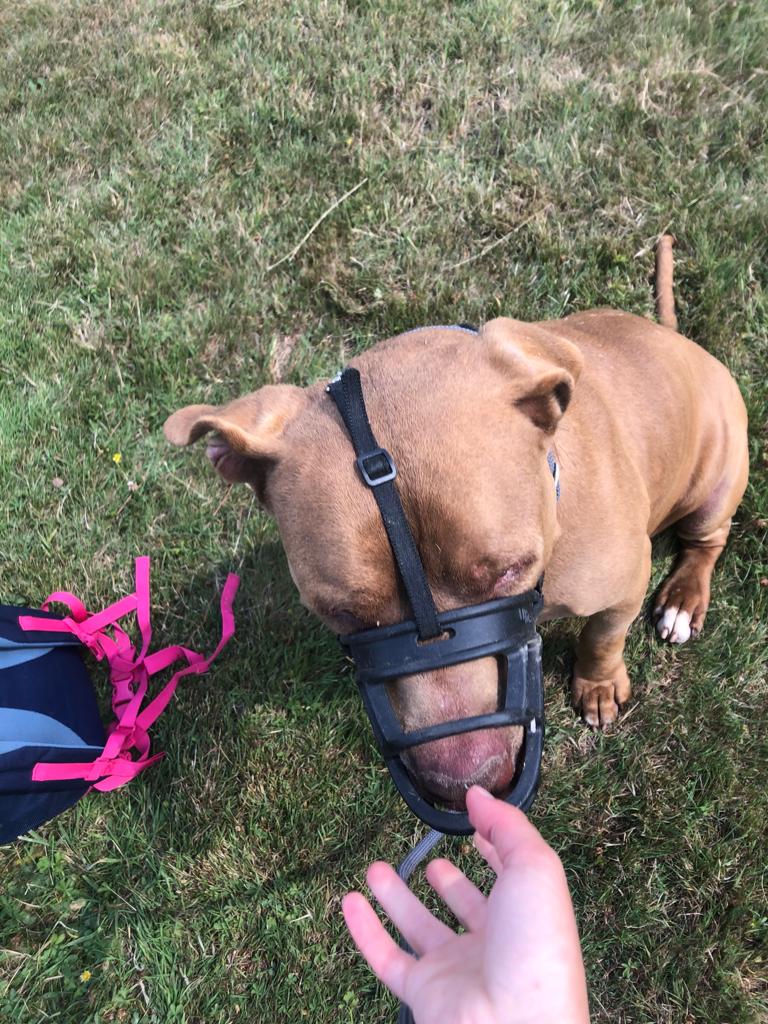 Integrating family members with a pre existing dog – e.g. dog, cat or (human) baby
Sessions for neurodivergent and vulnerable care givers (also providing low cost community caregivers)
Dog to dog aggression
Dog to human aggression
Destructive doggy – taring your house apart?
Hyper dog? – my dog won't settle!
Breed-bespoke training
Muzzle training – let's help your dog love their muzzle
Human-dog mediation – feel like you and your dog aren't 'getting along?'
Puppy days – puppy inductions from socialisation to diet
Canine communication – What's my dog trying to say?
Abnormal and inconvenient behaviours – Is your dog excessively urinating, shadow chasing or excessively barking?
Socialisation – is your dog antisocial?
Basic training – functional cues for a modern world
RELAX! – need help with your highly strung dog?
OUCH – is your dog in pain and it's affecting their behaviour?
Equipment – is your dog lead grabbing or backing away from the harness?
Expecting – whether it's a new puppy or a human species, get in touch and find out how to prepare.
Loose lead walking – I'm 5'1 with a 35kg bull breed who walks on the lead with ease? No prong collar or halter? It's not sorcery, it's science!

GET IN TOUCH!
For more information or to have a consultation please
send us a message or drop us a line.